What You Need to Know About Commercial Safes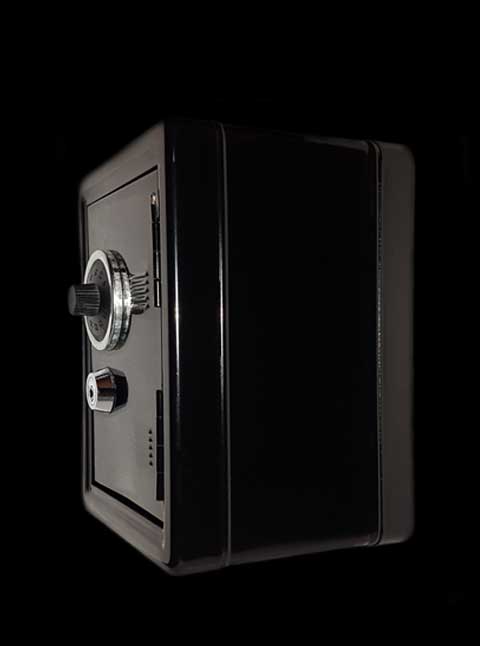 Many businesses these days are opting to stow away their valuables using a commercial safe. Whether you are a retailer looking for a way to safeguard your cash float, or a large corporate wanting to protect your important documents from any kind of damage, safes are always worth including in your commercial security checklist.
If you haven't considered getting a safe for your business, we are here to provide you with everything you need to know before you get to the point of purchase. These come in various options and provide different levels of protection, so it pays to do a bit of research about each of the choices that are available for you.
With that said, let's give you an overview of these sturdy repositories.
The many benefits of installing a commercial safe
There are obvious security advantages that come from these. A commercial safe will only permit those who know the combination to access the contents inside, giving your business more control over your valuables. More than that – keeping everything locked up and sealed away ensures no items will be at risk of getting lost at some point.
It's always worth remembering too that thieves don't like spending a lot of time trying to get to their desired loot. Breaking into a safe is not something your usual burglar will be willing to do, so the contents inside will likely be left unscathed if an intruder gets access to your commercial building.
Safes are also designed to endure some really tough conditions. Some models offer full fire protection, while others are designed to sustain water damage from floods. So if you're ever in the unfortunate situation of a fire or natural disaster, your valuables should be able to survive inside.
Like we said previously, not all safes are created equal. Usually, a fire-resistant safe will not provide water protection, and vice versa. There are also different protection classifications to be wary about, as safes are usually tested and rated by specialist bodies. We highly recommend that you talk to a commercial locksmith to find the right protection for the items you need to secure. On that note, we move on to our second point.
Different types of commercial safes – and the protection they provide
To make your decision-making process a lot clearer, here are some of the most popular types of commercial safe options in the loss prevention industry:
Media or data safes. These are the best choice for businesses who rely on electronic storage. Hard drives and other electronic devices are not very heat resistant, and, consequently, the information stored in these can be wiped at relatively low temperature levels. As such, data safes are designed to protect digital media from smoke and fire damage.
Deposit safes. Also known as drop safes, these are quite commonly found in retail stores and restaurants. As its name suggests, these are best suited for money and smaller documents. You can drop items into it through a hopper-like door, without needing to actually open the safe itself. Only when you enter the correct code will you be able to fully access the contents inside.
Office safes. Again, very common in industries that deal with a lot of cash. Office safes can be free-standing or they can be bolted to the floor. These actually come with quite a few benefits, including being fire-rated and drop-tested to ensure maximum resistance.
Fire-rated safes. The name says it all – these are your best choice when the priority is to protect your assets from fire damage. Now, you need to keep in mind that, just as different safes have different classifications, there are also different categories for fire-rated safes – with safes being rated according to the amount of time they can protect their inner contents from a fire.
High security commercial safes. The most robust models available for businesses – and, quite often, the most expensive. The price is justified, though: with high security safes you get multiple types of barriers and additional locking mechanisms that prevent people from trying to break into them in any way.
In-floor commercial safes. Very popular with businesses because of the additional security they provide. These are highly inconspicuous, tucked away inside a concrete slab under the ground. Different layers of protection you get from an in-floor safe include a false floor, file divider, deadbolt and hinge block.
Installing a safe into your commercial property
Now you know what types of safes you can choose from, it's time to get in touch with a trusted commercial lock and key professional in your vicinity. They will have access to some of the best security technologies around, and will install these for you at an affordable price. Not only that, you should expect a locksmith business who has been operating in your area for several years, and is actively involved in the industry, to know everything about these – from the pros and cons of each selection to installing and setting up the combination.
Never had to do this before? Don't worry, we'll help you. The first thing to do is try to get recommendations from people you trust. Keep in mind that some locksmiths tend to focus on specialist areas – so make sure to check that the companies you've been referred to actually offer commercial solutions. Call them and ask how long they've been operating, whether they can provide a list of client references in the area, as well as your standard information about licensing, insurance and a full price quote for their commercial solutions.
If you happen to be operating in Des Plaines, Illinois, consider discussing some options with the licensed and insured team at Des Plaines Locksmith. We are more than happy to help you make the best security decision for your commercial property.
Don't rush into hiring an expert – shop around, check their credentials and references, and read up on online reviews if need be. Never hire a locksmith without a physically traceable address and be wary of anyone who changes their price quote upon arriving on your property.
Many commercial locksmiths go beyond installing safes – they will be your port of call if any glitches happen along the way. So keep the number of your chosen company handy in case you need their help again.