WHAT LOCKSMITHS DO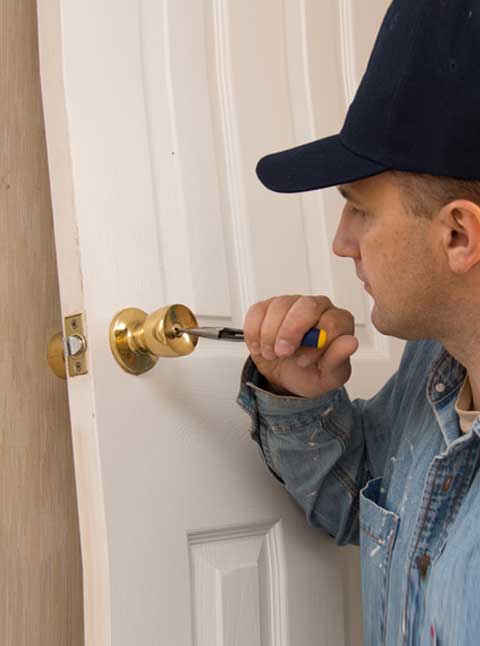 So you need a new lock for your residence. Or you have found out you need to install panic bars at your commercial property. Perhaps you need a new transponder key for your vehicle. As you start to search, you are told that a locksmith would be your best bet. You have heard of a locksmith before, but you really don't know what they do. Perhaps you think they only duplicate keys. In reality, there is a wide range of services that locksmiths can offer. There are residential, commercial and automotive help that locksmiths can provide. Here is a brief overview of what locksmiths can do for you.
What does a locksmith do?
To start, let's explain what a locksmith is. A locksmith is a professional who works with locks. Those locks can be located on doors, cars, windows and even safes. Locksmiths can install, repair and replace locks that come in just about anything, including cars and apartment buildings. A locksmith can also assist you if you find yourself locked out of your home, safe, car or business. The profession of "locksmith" is an old one, it dates back many centuries.
So what do locksmiths do? Locksmiths are part of the skilled trades. They can install, replace, repair and adjust all types of different locks. Since locks are an elemental part of security measures, locksmiths are also security experts and are often up to date on the latest security measures available. That is why commercial businesses will call locksmiths to consult on security matters.
What types of services do locksmiths offer?
It is a common misconception that locksmiths only duplicate keys or provide lockout services. While it is true that this makes up a bulk of their business, there is actually a wide range of solutions that locksmiths can offer.
Window and Door Locks. Locksmiths can install and repair window and door locks on your home, car and in your office. Locksmiths can supply the necessary hardware, and ensure it is properly fitted and installed
Safe Services. If you need a safe for your home or business, please call your local locksmith for help. Locksmiths can install safes, as well as service them and unlock them (if you find yourself locked out of yours). If your safe needs repairs, a locksmith can handle that as well.
Access Control. If you are a commercial property owner, you may have a lot of people coming in and out of your property. A locksmith can guide you through your access control options. These options include keypad access, keyless entry systems, card entry and many more.
Auto Locksmith. Some locksmiths are trained automotive locksmiths. This means they are able to work with all makes and models of vehicles. If you find yourself locked out of your vehicle, these locksmiths can help. In addition to lockout services, they may also other help, such as if your key gets stuck in the ignition, transponder key duplication, transponder key reprogramming, and providing a new key for your vehicle if necessary.
24 Hour Emergency Locksmith. Another service that locksmiths offer is 24/7 emergency assistance. This means that if you are locked out, need break in repairs, or have lost your keys, you can call these locksmiths at any time for help.
If a locksmith has been called in to provide help in a commercial setting, they often become the locksmith on record at that property. In some cases, customers request the locksmith keep a copy of their keys on file in case of emergency. The locksmith may also be given security access codes to keep on file.
Security Help
Locksmiths are able to provide you with a security consultation for your home or business. As the duties become more specialized, locksmiths become more qualified to provide you with solutions to your security problems. This can be a great thing as some locksmiths provide free consultations. You can take advantage of this and ask all the questions you would like. You can even ask if it would be possible for a technician to come out to your property, so they can look around and assess the areas where increased security measures are needed.
If you are looking to have high security locks installed, a locksmith can help with that. They can also help with the installation of cutting edge security solutions. Commercial locksmiths are often called on to install access control measures. One such measure includes biometric technology. These are keypads that read your fingerprint, retinal scan, or handprint in order for you to get access to the property. These solutions may sound like they are straight out of a movie, but they are options that your locksmith can help you with.
Lockout Assistance
If you find yourself locked out, you know you can depend on the services of a locksmith. This is a staple service that all locksmiths offer. This service is not just for your home. Locksmiths can help if you are locked out of your home, office, business, car or safe. A locksmith can get you into anything that has a lock on it. They will get you inside quickly, and without causing damage to your property. Also, some locksmiths offer 24/7 emergency assistance.
This means if you are working late, and find yourself locked out of your car after hours, a locksmith can still help you. Likewise, if you are returning from a trip and are getting home in the wee hours of the morning, and find you have misplaced your key, an emergency locksmith will come out and get you inside. They can also create another key for you if you are unable to find your set.
There are a lot of services that locksmiths offer, and they are always ready to help. If you are in the Des Plaines, IL area, your go to source for locksmith services is Des Plaines Locksmith. Just give us a call and let us know what you need - we are always happy to help.